Welcome to O'Brothers, your home town liquor store. We've been in business since 2006, with our first store in Annandale, Minnesota. Our second location in Montrose opened in 2012 and now we have a third store in Clear Lake, opening in May of 2019.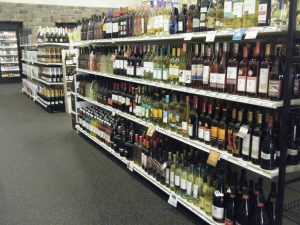 Unlike the big-box liquor stores, O'Brothers Wine & Spirits offers you a friendly and familiar face in your local community. Get to know us, and we'll get to know you.
Stop in the next time you're in the area. Our unique Beer Cave is a huge walk-in beer cooler. Brrr! We stock it full of your favorites along with a great selection of Minnesota's finest handcrafted beers. On a hot day it can't be beat.
Don't forget O'Brothers as your party planning resource. Whatever your occasion, we can help with discounts on champagne, wine and spirits. We can also set you up with kegs, cases of beer or any other party drinks. Remember the ice, mixers, glasses and something for the designated driver too!
Stop by any of the 3 locations to sign up for "The Brotherhood Loyalty Club"
Earn reward points for every dollar spent at all 3 locations
Redeem your points for Gift cards or Brotherhood gifts
Members only specials